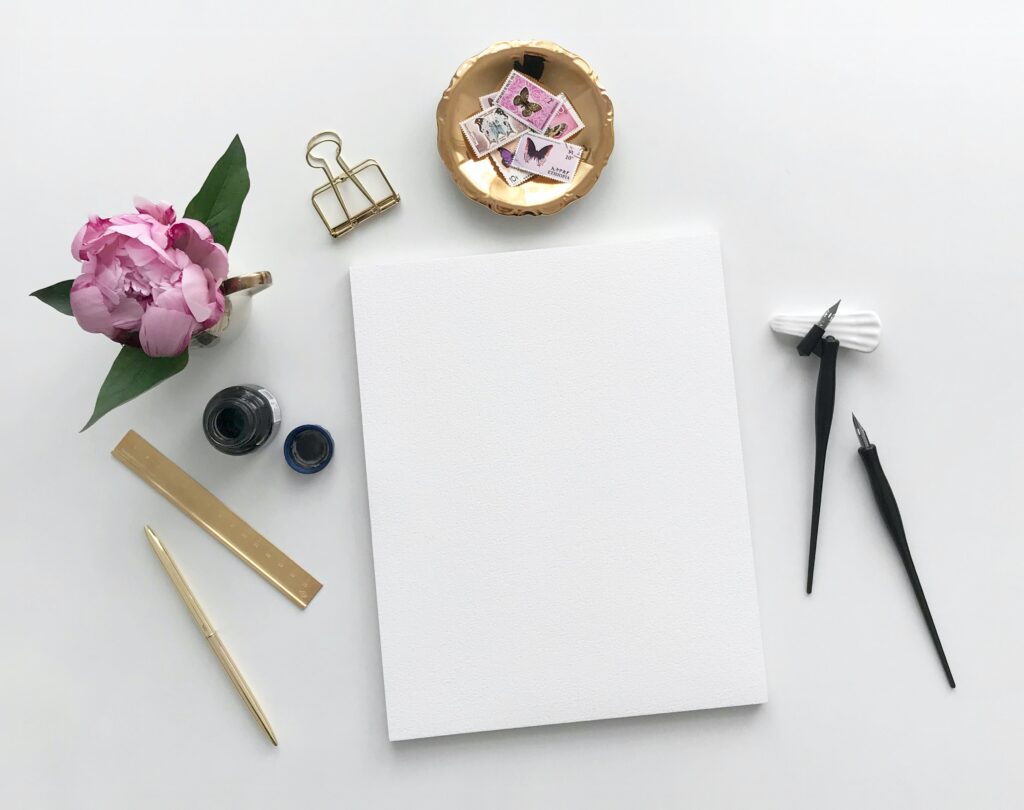 Investing in professional photography services for your business can be a great way to increase
visibility, establish credibility, and make your brand stand out from competitors. You may have
beautiful and creative products or services, but if they are not presented in the right light they
may go unnoticed. There is no better way to capture the beauty of your work than with
professional photography, and The Vintage Nib has put together a few reasons why. Let's take a
look:
Get Noticed
Professional photography will help increase the visibility of your business. Photos that are
professionally taken will draw customers in and keep them engaged as they learn more about
what you have to offer. Having photos that accurately represent your product or service is
essential for building relationships with potential customers and gaining trust. This is especially
important if you'll be hosting an event to promote your brand.
You'll Gain Credibility

When customers see professional photos of your product or service, it helps establish credibility.
People want to buy from businesses they can trust, so having high-quality images on display
shows them that you take the time and effort to present yourself in the best possible light.
Customers will be more likely to purchase when they know they are getting quality products or
services backed by a reliable company.
Professionals Will Have The Right Gear and Equipment

When you hire a professional photographer, you know you are getting someone who has all of
the right gear and equipment. This allows them to properly capture stunning images of whatever
it is you are trying to showcase, whether it's food, fashion, or architecture. Professional
photographers understand lighting techniques, angles, and editing software which can turn even
the most mundane shots into something truly special. This is essential for creating a successful
business website.
Get Access To Expert Photo Editing

Not only does an expert photographer have access to all of the necessary gear and equipment for
taking amazing photographs, but many also possess photo editing skills as well. With a skilled
photographer on board, minor imperfections can be edited or airbrushed out before any images
go live, resulting in flawless finished results. It's easy to understand why investing in
professional photography services is worth every penny when considering how much time and
effort this saves compared to trying to DIY everything yourself.
Take The Reins With Adobe Express Tools

Even after the photo shoot, you'll have some options when it comes to creating marketing
materials for your business. Utilize the best images from your session by using Adobe Express
tools to make everything from social media posts to brochures. Here are a few tips to help you
get started:
● Create an eye-catching business card that shows off your personality. This is perfect
when you're heading to a networking event, as it will help potential clients or partners
remember you. Use the free Adobe Express app to build your card in no time.
● Make a brochure for your business that showcases your products or tells new customers
all about you. This is an excellent way to garner sales. It's also helpful when your
business is represented at a convention or networking event.
● Design a professional banner for LinkedIn and show potential employers what you're all
about. This is an easy way to catch their eye and show off your personality. Make sure
the finished banner is uncluttered for maximum effectiveness.
● Share your brand on social media with an eye-catching Instagram story. This is an easy
way to get noticed, and you can customize the template of your choice using your
favorite photos. Perfect for those days when you don't have much time but still need to
create something impactful for your brand.

Investing in professional photography services can help take your business up a notch by
providing increased visibility along with helping establish credibility amongst potential
customers.
Taking advantage of these benefits now could save you money and stress down the
line, so start researching local photographers and take a look at their portfolios. Don't forget to
consider whether they might be a good fit for a cross-promotional partnership, as well.

Ready to get started on your branding journey? Get in touch with The Vintage Nib today to learn
more about calligraphy and signage services.