Did you know calligraphy is not the only thing i do? I also do a lot of lettering and digital art in Procreate, which is an awesome app for the iPad. If you're curious about the other classes I offer, check them out out below. They're all hosted on Skillshare for now, but I'm working on offering them individually soon!
Intro to Modern Calligraphy
Prefect for the very beginner, even if you have never held a pen your life! You can check out the class HERE.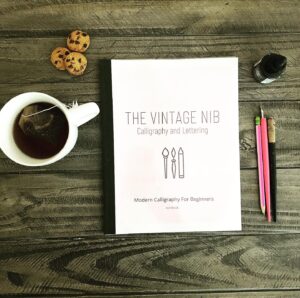 Digital Lettering for Beginners
You'd be learning the very basics of lettering in Procreate. And you finish the class with your own quote. This is an easy, casual course, no pressure at all, perfect for those who don't want to dedicate hours and hours of lessons.
More information HERE!
Digital Art and Illustration
I have several classes for beginners who wish to get started with digital art in Procreate. Some examples are lettering effects, draw using simple shapes, illustrating suing stained glass effect, and many more. To take a look for more info click HERE!